I invite you ....to my studio for a consultation so we can discuss how
you want to be photographed.
My name is Tonya Wells,

I am a contemporary portrait photographer who specializes in photographing women. I love Photographing women in their 30's, 40's, 50's and beyond. These women usually try to hide from the camera. They maybe are not as happy with their body as they use to be or they are feeling older and less attractive so I find it empowering to show these women how beautiful they are. I HAVE MADE IT MY MISSION TO TAKE THE MOST BEAUTIFUL PORTRAIT YOU HAVE EVER SEEN OF YOURSELF.

I also specialize in photographing high school seniors, couples and mom and me portraits.




I OFFER MY CLIENT'S A DIFFERENT KIND OF PORTRAIT EXPERIENCE . I take the time to talk to them and get to know their wants, needs or desires of how they want to look and feel for their portrait session. We discuss wardrobe and I give suggestions to them about how to look their absolute best and WHAT clothing that would look good for their body type.

I STRIVE TO MAKE THIS A FUN AND PAINLESS EXPERIENCE, THAT YOU WILL WANT TO DO OVER AND OVER AGAIN. I DIRECT ​AND GUIDE YOU THROUGH THE WHOLE PROCESS, SO YOU ARE NOT LEFT WONDERING WHAT TO DO NEXT.

YOU CAN FIND ME LISTED ON THE PORTRAIT MASTERS LIST OF ACCREDITED PHOTOGRAPHERS.

Click the seal below to see the list.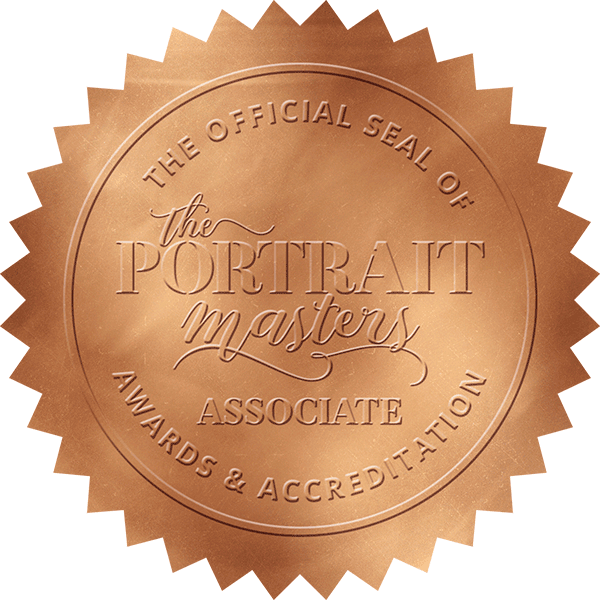 Sign up for newsletters and events​!
We love hearing from you, let us know what's on your mind!
M​y mission is to take stunningly beautiful portraits of any woman who has ever looked in the mirror and not felt good enough.
Like and Follow Us on Facebook
Stay up-to-date with all current events and happenings, our most recent shoots, etc. by giving us a like and follow on Facebook and Instagram.
Here's what some of our clients have said about their experience with Poetic Grace & Co. Portrait Studio.
We work really hard to go above and beyond for our clients, and take client feedback extremely seriously...so your honest review
is incredibly valuable and appreciated. Read Rave's & Reviews below.
Tonya ~ Thank you so much for making Emme's senior picture experience the best we could have possibly imagined! Everything was perfect! Holly did an awesome job on her hair, and her makeup was flawless! You made it stress-free and fun, and I was overwhelmed by all of the compliments from our friends, family and even complete strangers! Your work is amazing, and we will cherish these pictures for a lifetime! Thanks again!
Everything about our daughter's senior photo shoot was professional and of the highest quality…. The pre-consult to assess our daughter's personality and interests, beautiful hair and makeup done by Maggie, and of course the gorgeous and artistically creative photos by Tonya that we will cherish forever!

I really enjoyed my experience with Tonya! Although it rained she worked around it and we got amazing photos! I loved getting my hair and makeup done. She has a great selection of clothes in her client closet! I loved how my senior photos turned out!

Poetic Grace & Co. Portrait Studio
112 E. Locust Street
Fairbury, IL 61739
/